Do you think these are cute?
We do too! That's why we decided to share this DIY we found from fallfordiy.com with you. (No, we did not create this DIY, we just tried it out, loved it, and wanted to share with all of you!)
So, let's get down to business.
Here's what you'll need:
8mm Copper Wire (Use Sterling Silver wire for sensitive ears)
Pliers
Rubber earring backs
Cup Burr or Nail file
Your favorite song to DIY to (We added this one just for fun) 😉
Step 1. Cut off a piece of wire around 1 1/2″ or 4 cm long. Run between your fingers to heat the wire slightly and make it more malleable.
Step 2. Using the round nose of your pliers turn half a loop at one end of the wire.
Step 3. Hold the wire in place with the pliers and bend it 90 degrees to create the first half of the heart.
Step 4. Bend another semi circle opposite to the first.
Step 5. Hold the heart in place and on side that has the long length of wire and bend the wire out from the heart to make the earring post.
Step 6. Cut this post to about half an inch in length and file the end smooth with a nail file or ideally a cup burr.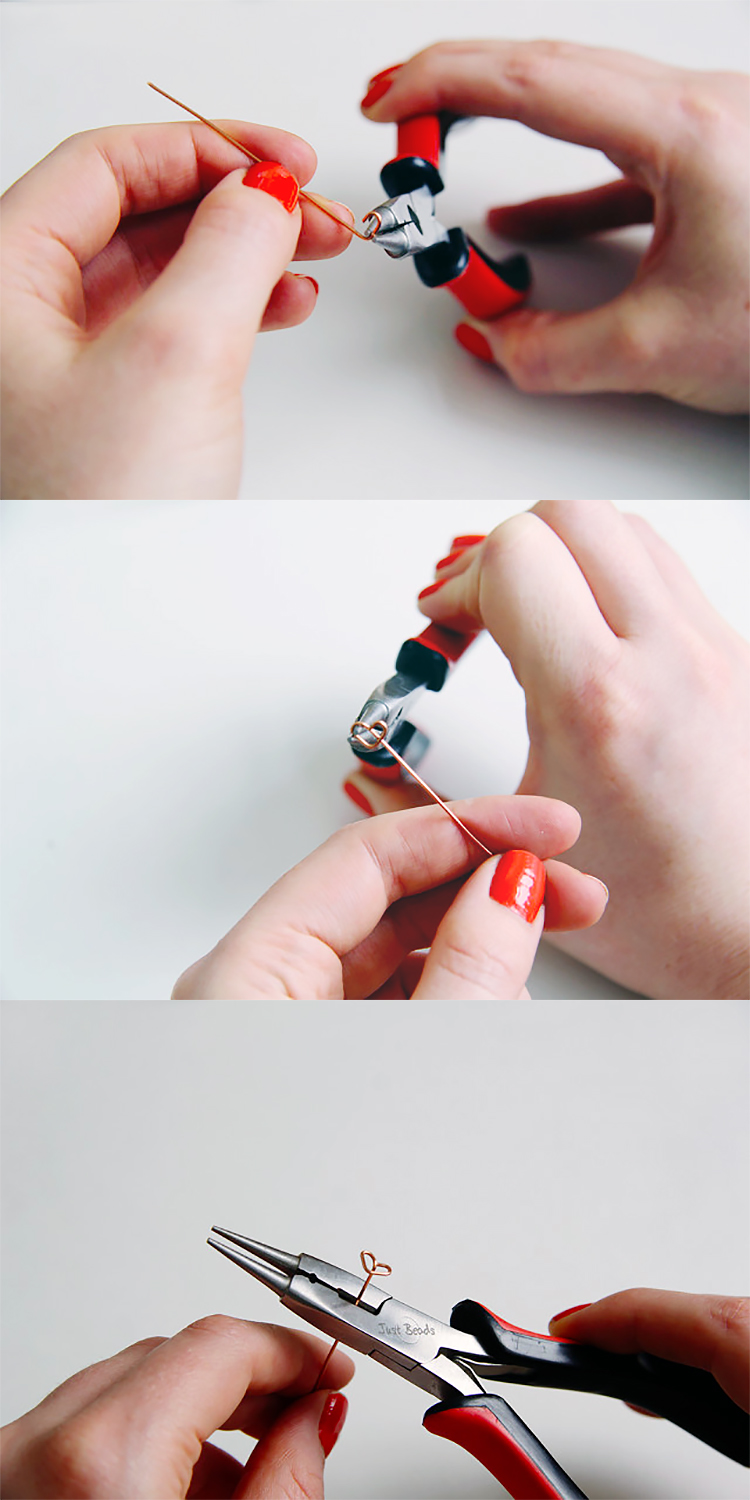 How easy was that?? Repeat for as many earrings as you need to make for your Beautiful Bridesmaids! Oh, and all you need to finish it off are rubber backs that you can find at any craft store 🤗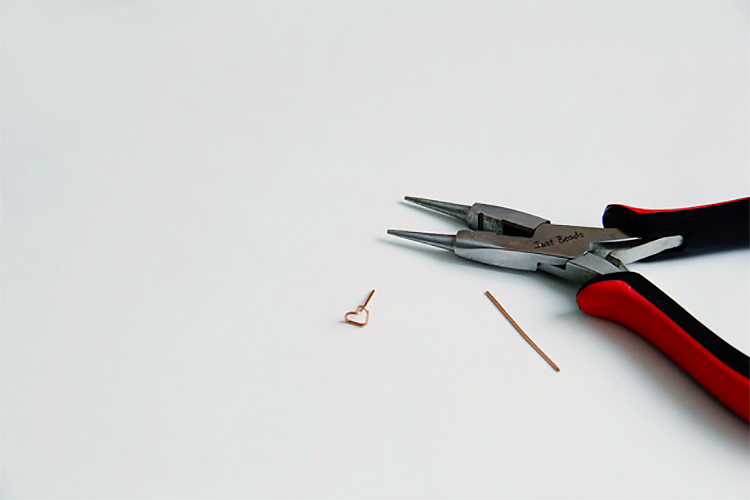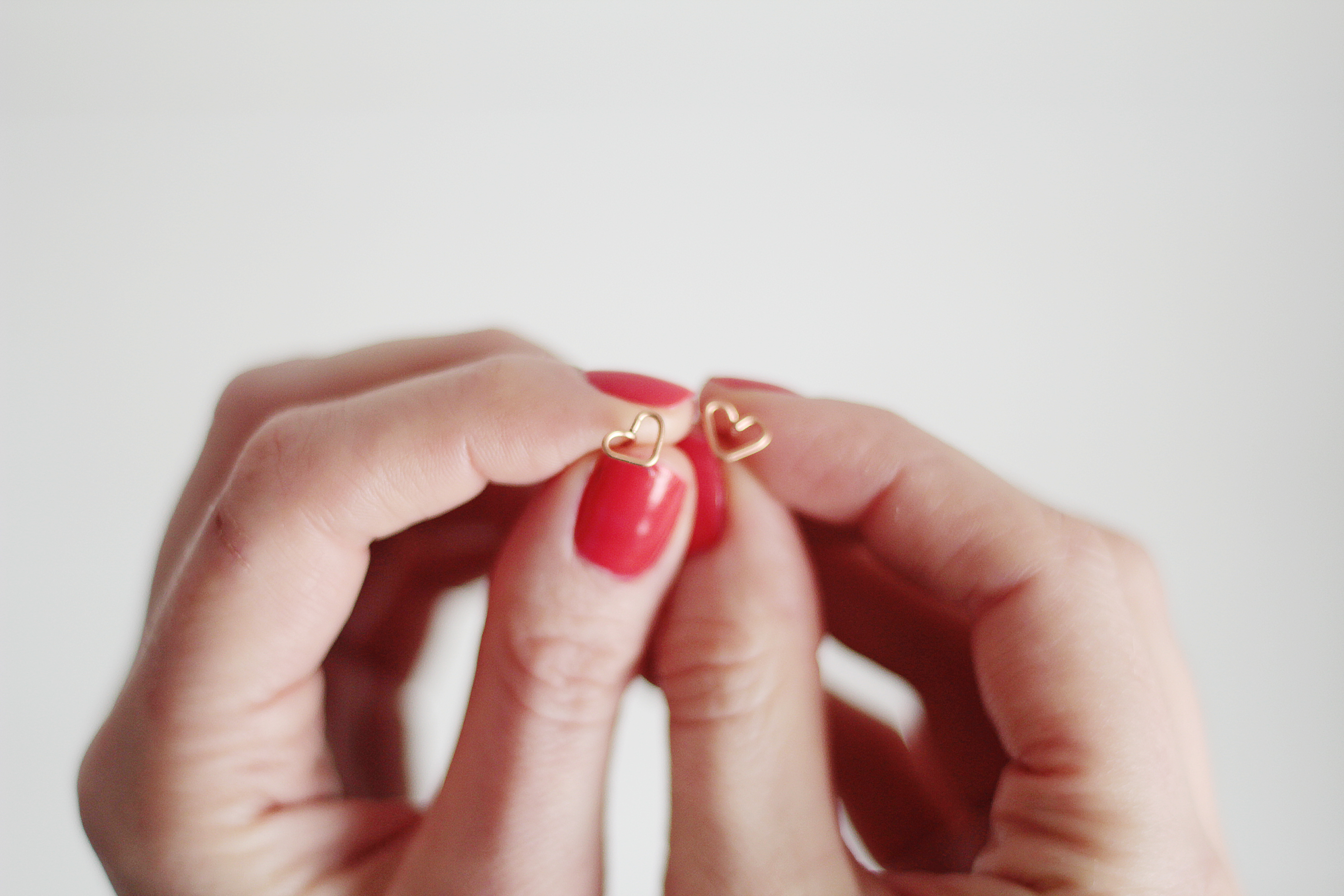 Like this DIY? Share this post with a Bride-to-be friend! xoxo
---